Personal Engagement,
Professional Enrichment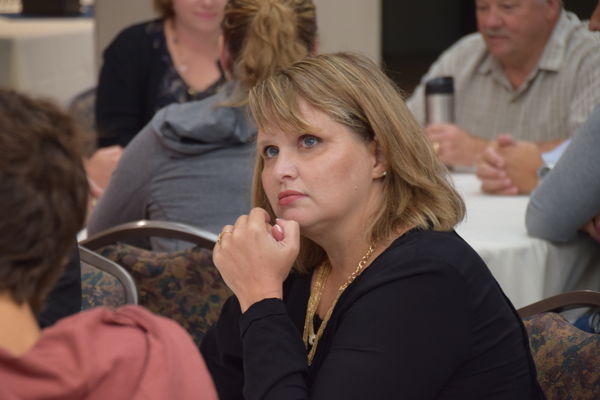 For more than 20 years, Leadership Johnson County has educated and engaged nearly 600 graduates – who are using those skills to lead business, government and non-profit and community organizations.
We are a non-political, nonprofit organization that exists to promote widespread involvement in creative community problem solving.
Our Signature Leadership Program and continuing education opportunities foster leadership skills based on collaboration and diverse points of view.
LJC Signature Program participants gain:
In-depth knowledge and understanding of Johnson County's rich history, current challenges and opportunities.

Preparation to become more engaged citizens.

Greater reach and influence in the community through a network of LJC graduates.

An increase in your business's awareness of your community.

Better understanding of Johnson County's non-profit and service organizations.

Enhanced self-awareness and help in developing personal leadership skills.

Experiential learning opportunities.

Better understanding of group dynamics.

More skill at engaging stakeholders in collaborative efforts.

Increased project management skills.

Improved creativity.

Development of communication and public speaking skills.

Our History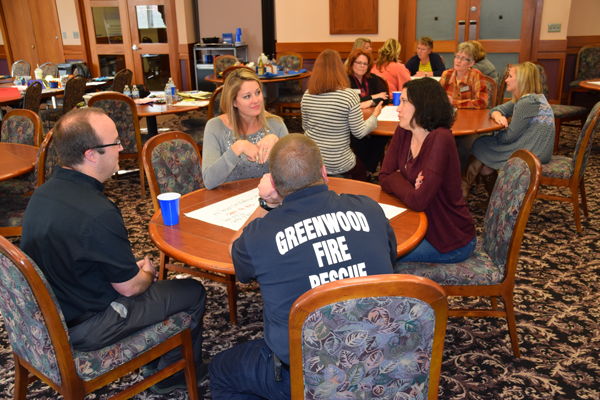 The LJC program began 20 years ago when a group of community representatives saw a need to develop leaders who could nurture visions and build consensus for our county's future. Johnson County, just south of Indianapolis, was then (and continues to be) one of Indiana's fastest-growing and changing communities.
They asked: Who would lead and manage change, and how would they do it for the greater good?
Duke Energy, formerly Cinergy/PSI, agreed to gauge public opinion about the future of leadership in Johnson County. Those surveyed wondered who would fill future volunteer vacancies and board leadership positions – and if those leaders were qualified to lead and serve.
Duke Energy and Franklin College officials convened and agreed to create a community leadership program to bring together a cross-section of county residents, and in 1995 the LJC Program began with 23 participants.
Our Vision
Johnson County becomes a community of citizens who value diversity, create a vibrant democracy, have a passion for community involvement, have a strong sense of history, county identity, and regional influence and work to improve physical, social and cultural well-being of all county residents.
Our Mission
Leadership Johnson County will cultivate and develop informed and involved citizens working to make our community better.